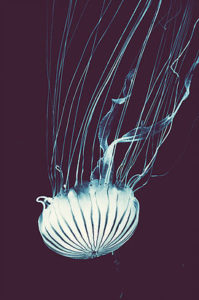 Poesie.
Controvento
pioggia di arance ​ Stupore?
amore insolito profumo di petali raccolti da una mano distratta curiosa ​
Gocce di Vita dell'attimo passato dell'attimo presente.
Spazio Infinito ​
 sotto una pioggia
sospesa di creature divine un'urlo inumano di paura
e silenzio di una perdita imminente di un dettaglio perso nel vuoto.
Lacrime salate?
L'ombra di un passante l'ombra di un viso sconosciuto …
Attraversa lì una lacrima una lacrima salata?
si scontra con un'onda 
acqua di un immenso oceano blu
ritorna
ritrova la piccola forma rosa scorre
sfiora le piccole labbra
della vecchia donna del faro
questa una lacrima
lacrima salata.
Salty tears? The shadow of a passer the shadow of a face unknown …
crosses there a tear a salty tear?
collides with a wave water water in a vast ocean blue back
found the little pink
form flowing touches the labia
minora the old woman
lighthouse this a tear
salty tear.
Sotto la superficie
Forse un fiore o
forse un corpo
stringe un pugno
di silenzio.
Beneath
the Surface
Maybe a flower or
perhaps a
body tightens a
punch of silence.
La quercia sotto la montagna
Uno sguardo verso l'alto
percorreva sentieri
strade scivolose
una porta si apriva
e la quercia sotto la montagna
sussurrava dolci melodie …
Triste melodia Colorava
gli occhidi Maya.
The oak tree in the mountains
A look at high walked paths
slippery roads a door opened and the oak
tree beneath mountain
whispered sweet melodies …
sad melody tinged occhidi the Maya.
Neve di Primavera
Cadono punte di cristallo
il giorno irrompe
qua e là un filo d'erba bianco
una pioggia di fiori colora
il grande bosco innevato.
Snow in Spring Fall tips crystal
the day breaks around a wire grass white
a rain of flowers colors
the great snowy forest.
Radici nascoste
Nel mio andarmene
Scoprivo corpi che
non conoscevo
linee che non percorrevo stupori
che non consideravo
strade di pietra radici
profonde tortuose
nascoste in un angolo di terra
dalle tue lacrime … dai tuoi profumi insoliti e
tu nel tuo restare scoprivi
le forme di un corpo sinuoso
di una essenza …
La magnolia fiorisce
e uscendo dal bosco
per il sentiero lunare
lui scrive e lei ascolta il suono
di un silenzio profondo.
hidden roots In my leave
I discovered bodies
I did not know lines that do not
I walked amazement that
I did not regard stone streets
deep roots winding Hidden
in a corner ground with your tears …
of your perfume unusual and you stay
in your you discovered
forms a sinuous body of an essence …
The magnolia blossoms and out
of the woods for the lunar path
he writes and you hear
the sound a deep silence.
Il Cielo dopo
il Messico
Rosa Messicano
verde amarillo
il colore che apre i tuoi occhi
in un angolo della tua stanza
scrivi con la tua anima
disegni con il corpo
e immagini con le dita
di una mano mai vista
che ti scopre ti spoglia.
Heaven after Mexico
Rosa Mexican
green amarillo
the color that open your eyes
in a corner in your room write
with your soul drawings
with the body and images
with the fingers of one hand
ever you discover you bare.
Da qui 
Da questo angolo
ti scrivo aprendo
una finestra
assaporo la tua bellezza
un'altra prospettiva accende
i tuoi sguardi
scivolando nella terra
sfiori lacrime di fiori
fiori
o lacrime?
e quel piccolo angolo
si chiude nel buio
di un silenzio.
From here
From this angle
I write opening a window
I savor your beauty
a different perspective lights
your looks slipping
into land touches tears
of flowers flowers or tears?
and that little angle close
in a dark be quiet.
LoSpazioAltrove
Tra una roccia
e una goccia
la profondità sorregge
la pietra caduta
da un soffio di vento.
E qui lo spazio altrove percorre
la forma scolpisce
la massa sostiene l'infinito
diviso tra corpi in divenire
sculture di umanità
e di immobilità.
LoSpazioAltrove
Between a rock and a drop depth s
upports the stone fall
by a gust of wind.
And here space elsewhere
take the form sculpts the body supports
the infinite divided between
bodies in the making sculptures
of humanity
and of immobility.